MP2301 Preservation Seal
Project #: MP2301
Project Description
The combined effects of the environment and traffic on a roadway will cause even the most well-designed and constructed roadway to deteriorate over time. However, with regular roadway maintenance, we can slow down this deterioration process.
For this project, Maricopa County Department of Transportation crews will apply a preservative sealant to dozens of paved roadways located across Maricopa County. The preservative seal is a spray application of a specially formulated asphalt mixture applied to an existing asphalt pavement to extend or preserve the life of the surface. Also known as fog seal, a preservative seal slows the asphalt's aging process and helps to renew the surface, seal small cracks and protect the road from UV rays.
Striping, installation of pavement markings, and other associated work is also included in this project. The current project is on hold, more information to follow.
For information about Title VI, please visit our information page.
Budget Last Updated:

| Phase | FY23 | FY24 | FY25 | FY26 | FY27 | Total Forecasted Budget |
| --- | --- | --- | --- | --- | --- | --- |
| Scoping | $0 | $0 | $0 | $0 | $0 | $0 |
| Design | $0 | $0 | $0 | $0 | $0 | $0 |
| Construction | $0 | $0 | $0 | $0 | $0 | $0 |
| Totals | | | | | | |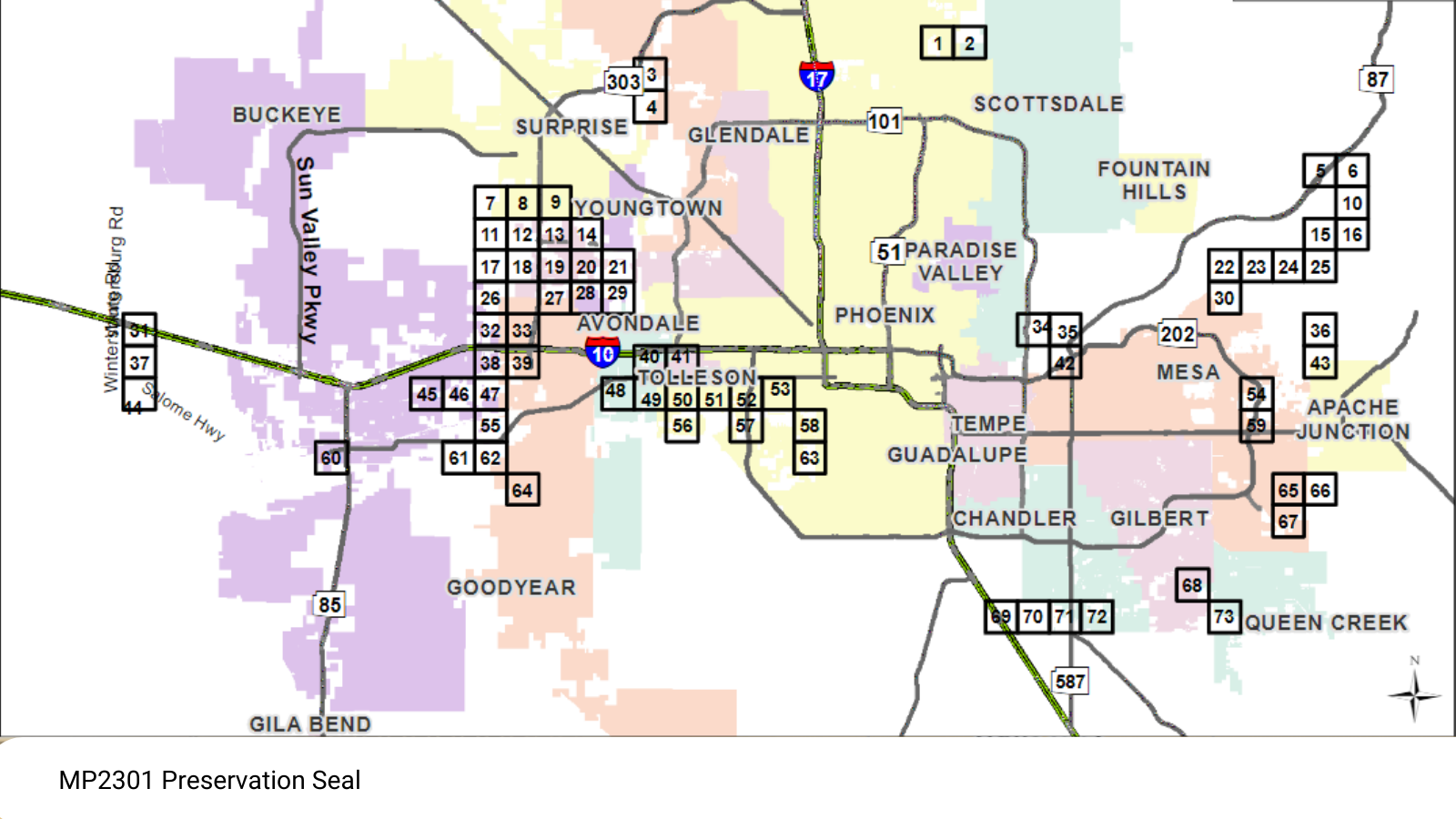 Project Info
Scoping Schedule:
Design Schedule:
Construction Schedule: To Be Determined
Project Phase
Current Phase: Construction