Lower Buckeye Road Improvements - 67th Avenue to 71st Avenue
Project #: TT0495
Project Description
The Maricopa County Department of Transportation (MCDOT), in cooperation with the City of Phoenix, is making improvements to Lower Buckeye Road between 67th Avenue and 71st Avenue to create seamless travel for drivers, cyclists, and pedestrians.
Traffic is expected to increase by 25 percent in the next 20 years. To plan for future growth, MCDOT is matching the existing City of Phoenix roadway at 71st and 67th Avenues.
Project Features:
• Widen to 4 lanes with a center turn lane
• Sidewalks with ADA ramps
• Curb, gutters and new storm drains
• City of Phoenix street lighting
• Bike lanes and bus pads
For information about Title VI, please visit our information page.
Budget Last Updated: 9/6/2022

| Phase | FY23 | FY24 | FY25 | FY26 | FY27 | Total Forecasted Budget |
| --- | --- | --- | --- | --- | --- | --- |
| Scoping | $0 | $0 | $0 | $0 | $0 | $0 |
| Design | $130,000 | $0 | $0 | $0 | $0 | $130,000 |
| Construction | $1,551,000 | $0 | $0 | $0 | $0 | $1,551,000 |
| Totals | | | | | | |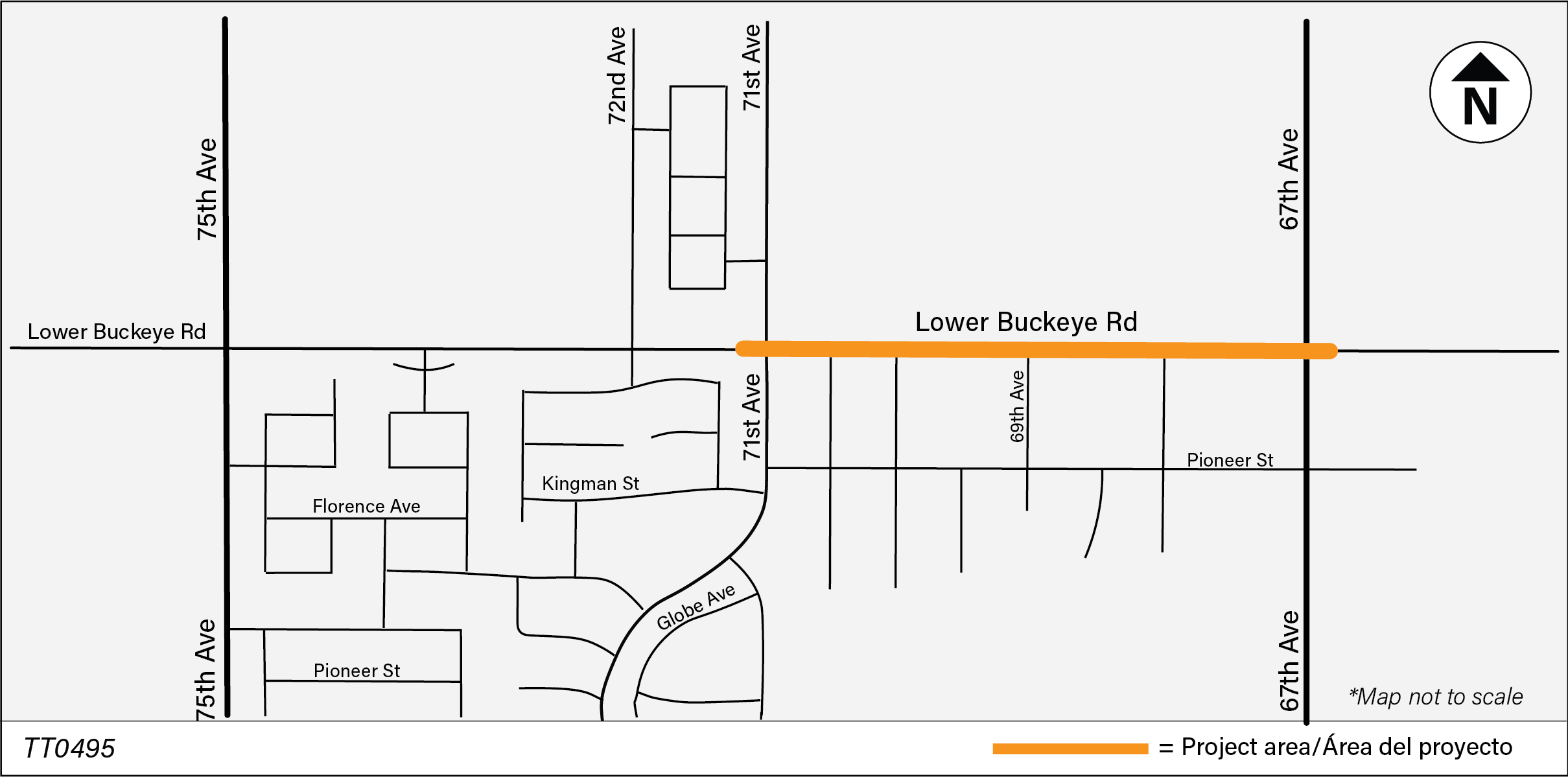 Project Info
Scoping Schedule: 2014-2016
Design Schedule: 2017 -2021
Construction Schedule: January 2022 - December 2023
Project Phase
Current Phase: Construction