Sun City West Canal Crossings
Project #: TT0615
Project Description
The Maricopa County Department of Transportation (MCDOT) will begin making improvements in Sun City West where MCDOT roadways cross with Maricopa County Flood Control District (FCD) channels.
The project includes work at 26 locations. The work will consist of improvements to ADA facilities,
drainage systems, roadways, guardrails, fencing, sidewalks, and traffic control systems. The scope of work varies at each location.
Please watch for lane restrictions, and construction crews, obey all posted signs and slow down while driving through the work zone.
Construction Schedule
Monday through Friday, excluding holidays
6:00 a.m. to 5:00 p.m.
From August 29, 2022, through Spring 2023
For information about Title VI, please visit our information page.
Budget Last Updated: 9/6/2022

| Phase | FY23 | FY24 | FY25 | FY26 | FY27 | Total Forecasted Budget |
| --- | --- | --- | --- | --- | --- | --- |
| Scoping | $0 | $0 | $0 | $0 | $0 | $0 |
| Design | $45,000 | $0 | $0 | $0 | $0 | $45,000 |
| Construction | $6,413,000 | $0 | $0 | $0 | $0 | $6,413,000 |
| Totals | | | | | | |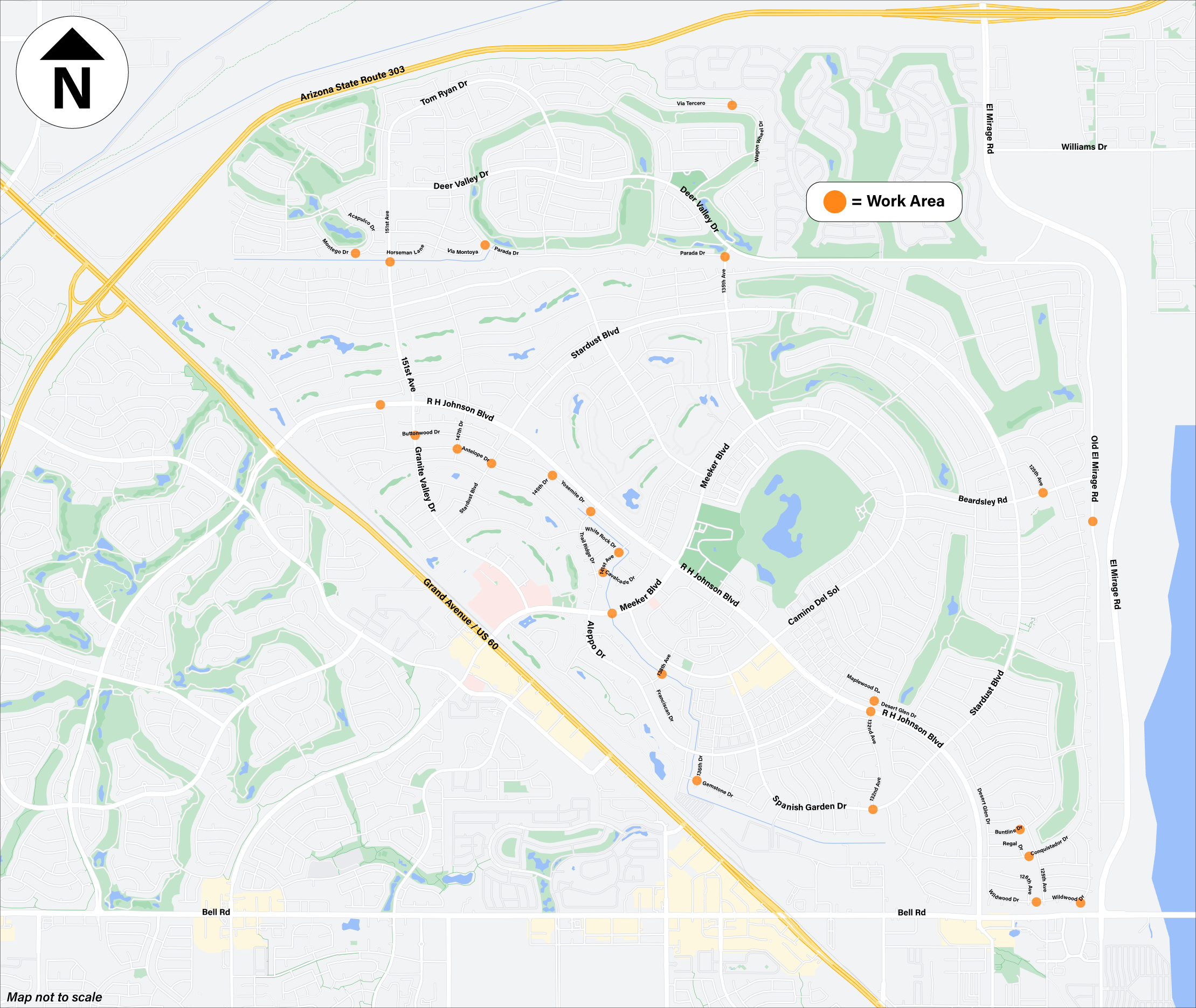 Project Info
Scoping Schedule:
Design Schedule:
Construction Schedule: Fall 2022
Project Phase
Current Phase: Construction